Colon Cancer Treatment Q&A
If you have been diagnosed with colon cancer, you may require further tests. You can determine what treatments are most suitable for you based on your staging. For more information,

call us

or

schedule an appointment

online. We have

convenient locations

in Kissimmee FL, and Orlando FL.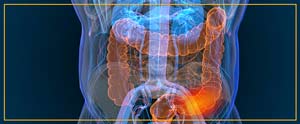 Table of Content:
What is the most effective treatment for colon cancer?
What are 3 causes of colon cancer?
When to see a doctor for colon cancer?
What parts of the body are affected by colon cancer?
What is the most effective treatment for colon cancer?

Large intestine (colon) cancer is a type of cancer that begins in the colon. In the digestive system, the colon is the last segment. Although it can occur at any age, colon cancer typically strikes older adults. On the inside of the colon, polyps are small, benign clumps of cells that are noncancerous (benign). Colon cancer can develop from some of these polyps over time. Many polyps are small and produce few symptoms.

This is why doctors recommend regular screening tests to detect and remove polyps before they become cancerous. Cancer of the colon can be controlled through surgery, radiation therapy, chemotherapy, targeted therapy, and immunotherapy, among other treatments.
What are 3 causes of colon cancer?

The cause of most colon cancers is unknown. The development of colon cancer generally starts when healthy cells in the colon develop mutations in their DNA. The DNA of a cell contains instructions for how to function.

Your body functions normally when healthy cells grow and divide in an orderly manner. Cancerous cells, however, continue to divide even when they don't need to reproduce – even when their DNA is damaged. Tumors form as the cells accumulate. Over time, cancer cells can invade and destroy normal tissue nearby. Moreover, cancerous cells can spread to other parts of the body and form deposits there (metastasis).

The 3 main risk factors associated with colon cancer are age, medical history, and health and lifestyle.

People with colon cancer can be diagnosed at any age, but most of them are older than 50. There has been an increase in colon cancer rates among people younger than 50, but doctors aren't sure why.

Your risk of colon cancer can be significantly increased by certain gene mutations passed down through your family. Colon cancers are only inherited in a small percentage of cases. Inherited syndromes that increase colon cancer risk include familial adenomatous polyposis (FAP) and Lynch syndrome, also called hereditary nonpolyposis colorectal cancer (HNPCC).

Health and lifestyle factors such as a poor diet, lack of exercise, obesity, excessive alcohol consumption, and smoking can all contribute to the likelihood of developing colon cancer.
When to see a doctor for colon cancer?

Symptoms may or may not be noticeable in the early stages of colon cancer which is why it is important to have routine screenings for the condition. Colon cancer symptoms include changes in your bowel habits, such as diarrhea or constipation, or changes in the consistency of your stool, blood in your stool or rectal bleeding, cramping, gas, or pain in the abdomen that persists, and feeling as if your bowels aren't emptying fully. Other symptoms include fatigue or weakness, and weight loss that is unexplained. In the early stages of colon cancer, many people do not experience any symptoms. Symptoms of large intestine cancer may vary depending on: size and location.

Imaging tests such as CT scans of the abdomen, pelvis, and chest may be used in staging tests. Often, it is not until after surgery that the full stage of your colon cancer can be determined.
What parts of the body are affected by colon cancer?

Depending on what stage the cancer is in, colon cancer will affect different parts of the body. There are four stages of colon cancer, with the lowest stage indicating cancer that is restricted to the lining of the colon. In stage IV, cancer has spread (metastasized) to other parts of the body.

We have convenient locations in Kissimmee FL, and Orlando FL. We serve patients from Kissimmee FL, Orlando FL, St. Cloud FL, Meadow Woods FL, Celebration FL, Buenaventura Lakes FL, Williamsburg FL, and Hunters Creek FL.