Digestive Problems Treatment in Kissimmee, FL, and Orlando, FL
If you experience additional symptoms alongside digestive issues such as chronic abdominal pain, heartburn, pain or difficulty swallowing, choking, vomiting and nausea, you should seek medical attention, Dr. Vinay MD is here to help you. For more information,

call us

or

schedule an appointment

online.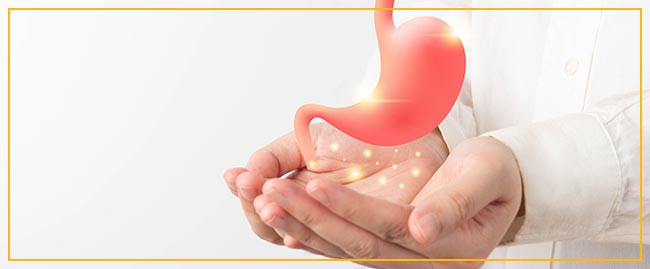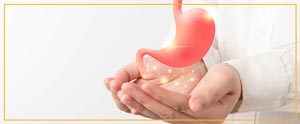 Table of Content:
What is the reason for digestive problems?
What should you not do if digestive problems arise?
How Can My Diet Prevent Digestive Discomfort?
When Should I Call the Doctor About Digestive Problems?
What is the reason for digestive problems?

Digestive problems can occur for a variety of reasons.

A structural gastrointestinal disease is one in which the bowel does not work properly as well as looks abnormal upon examination. Surgical removal of structural abnormalities is sometimes necessary. Structured GI diseases include strictures, hemorrhoids, stenosis, diverticular disease, colon cancer, colon polyps, and inflammatory bowel disease.

You experience constipation if you are unable to pass stools, if the stools are infrequent (less than three times a week), or if the stools are incomplete. Inadequate "roughage" or fiber in your diet can cause constipation, as can disruptions in your routine. During a bowel movement, you strain when you are constipated. It can cause hard, small stools and sometimes anal problems such as hemorrhoids and fissures. You are not likely to have a more serious medical condition if you experience constipation.

Irritable bowel syndrome (also known as spastic colon, irritable colon, IBS, or nervous stomach) occurs when the colon muscle contracts more frequently than normal. IBS can be triggered by certain foods, medications, and emotional stress.

Hemorrhoids are dilated veins in the anal canal, a structural condition. Your anal opening is lined with swollen blood vessels. Chronic excess pressure during bowel movements, persistent diarrhea, or pregnancy can cause them. Hemorrhoids can be internal or external.

Digestive problems have many other potential causes. Some are more serious than others. By maintaining a healthy lifestyle, practicing good bowel habits, and getting screened for cancer, you can prevent or minimize many diseases of the colon and rectum.
What should you not do if digestive problems arise?

A treatment plan will be prescribed by your doctor after your doctor determines the cause of your digestive problems. There may be some medication to be taken, certain foods to be avoided, and new habits to be adopted. You may need some time to absorb all of this information. Organize your notes in a file folder or notebook along with your doctor's instructions and resources. Write down questions you want to ask your doctor as you review the information.

It is important to eat right in order to prevent digestive problems or to soothe your system when problems arise. Make sure you follow your doctor's instructions regarding what to eat and what to avoid. Make sure you pay attention to portion sizes and how often you eat.
How Can My Diet Prevent Digestive Discomfort?

Digestive upsets can be caused by many things; the triggers vary from person to person. Find out what foods, beverages, and eating patterns upset your digestive tract by asking yourself these questions: What foods, beverages, and eating patterns seem to upset your digestive tract? Gas and diarrhea can be caused by coffee, dairy products, and carbonated drinks, for example. Working with your healthcare provider to determine a healthy diet that works for you and avoids triggers will go a long way to preventing digestive discomfort.
When Should I Call the Doctor About Digestive Problems?

Now and then, most of us experience digestive problems such as constipation, diarrhea, heartburn, and gas. Over-the-counter remedies are usually effective in treating symptoms on their own. Your primary care physician should be contacted if your symptoms persist or worsen. You may be referred to a gastroenterologist for further evaluation and treatment based on your symptoms.

Chronic diarrhea, a black or bloody stool, unintended weight loss, loss of appetite, and more can suggest it is time for medical attention. Contact us through our website today so that we can help offer you the best treatments for your digestive problems. We serve patients from Kissimmee FL, Orlando FL, Meadow Woods FL, St. Cloud FL, Celebration FL, Buenaventura Lakes FL, Williamsburg FL, and Hunters Creek FL.