What is an EGD (Upper Endoscopy) Used to diagnose?
Upper GI endoscopy, or EGD, is a simple procedure that evaluates the intestinal lining of the esophagus, stomach, and upper part of the small intestine. The doctor may recommend this treatment to detect and treat upper GI tract diseases. If you have upper GI symptoms, your doctor may offer an EGD test. If you are looking for EGD, visit Advanced Gastroenterology of Central Florida Vinay Katukuri, MD, a board-certified gastroenterologist, performs an EGD (Upper Endoscopy). For more information, contact us or schedule an appointment online. We have convenient locations in Kissimmee FL, and Orlando FL.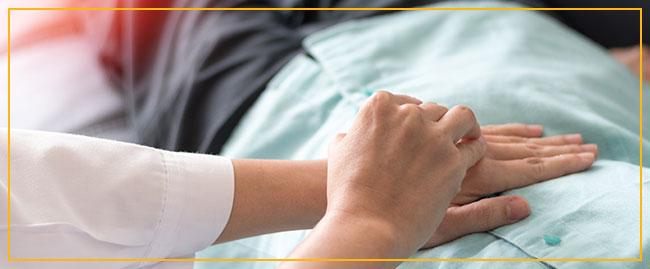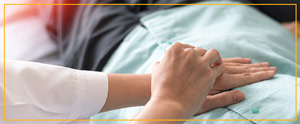 Table of Contents:
What are the most common indications for EGD?
What can be diagnosed with an EGD?
Why would a doctor order an EGD?
How long does it take to recover from an EGD?
An EGD (upper endoscopy) is a procedure used by an advanced gastroenterologist to diagnose and treat conditions that affect the gastrointestinal tract. The procedure involves passing a long flexible tube with a camera on the tip through the mouth, down the throat, and into the stomach. The doctor can then check for any abnormalities or issues in the esophagus, stomach, and small intestine. There are potential risks associated with an EGD procedure, however these risks are typically outweighed by the benefits that can be gained through this diagnostic test. For example, it is often used to diagnose bleeding from ulcers, tumors, or other abnormalities. It is also used to collect samples for biopsy and diagnose problems with the digestive tract that cannot be found by blood tests or imaging.
Additionally, an EGD can often identify any blockages or narrowing of the esophagus which may require further treatment such as endoscopic surgery. Ultimately, it is a highly effective diagnostic tool when used by an experienced gastroenterologist.
By providing a comprehensive view of the digestive tract, EGDs are an invaluable tool that can help to diagnose and manage many common gastrointestinal conditions. Additionally, they can provide relief from symptoms associated with these conditions such as acid reflux or difficulty swallowing. Ultimately, this procedure offers a safe and effective way to diagnose and treat various digestive disorders and can lead to improved GI health.
What are the most common indications for EGD?

The most common indications for an EGD (upper endoscopy) often include persistent upper gastrointestinal symptoms that are unresponsive to medication, such as chronic heartburn or dysphagia (difficulty swallowing). Other common indications include upper abdominal pain, unexplained nausea or vomiting, persistent gastroesophageal reflux disease (GERD), and bleeding in the digestive tract. EGD can also be used to evaluate the effectiveness of previous treatments for conditions like ulcers and GERD.
What can be diagnosed with an EGD?

EGDs are instrumental in diagnosing a wide range of gastrointestinal conditions. They can detect inflammatory diseases such as gastritis and esophagitis, structural abnormalities like diverticula and strictures, and precancerous conditions such as Barrett's esophagus. EGDs can also diagnose stomach and esophageal cancers, peptic ulcers, hiatal hernia, GERD, and H. pylori infection. The ability to take biopsy samples during the procedure further enhances its diagnostic capability.
Why would a doctor order an EGD?

A doctor would order an EGD for a variety of reasons. They may suspect a specific condition based on a patient's symptoms, or they might need to investigate unexplained symptoms further, like chronic abdominal pain or persistent nausea. An EGD can also be used to monitor the progress of a previously diagnosed condition, assess the success of a treatment, or carry out treatments like removing polyps or stopping bleeding.
How long does it take to recover from an EGD?

The recovery process after an EGD is relatively swift. Most patients can return to their normal activities within 24 hours. Immediately after the procedure, patients may experience some throat discomfort, bloating, or cramping, but these symptoms usually resolve quickly. However, due to the sedatives used during the procedure, patients are advised not to drive or operate machinery for the rest of the day. A follow-up with the doctor is usually scheduled to discuss the findings and any necessary next steps in treatment.

In conclusion, an EGD is a highly valuable procedure performed by an advanced gastroenterologist. It aids in the diagnosis and treatment of various gastrointestinal conditions, providing essential insight into the state of your digestive health. If you have been experiencing persistent gastrointestinal symptoms or have been referred for an EGD, don't hesitate to contact us. Our team of expert gastroenterologists is committed to providing the highest level of care. To learn more about the EGD procedure or to schedule an appointment, please contact us or book an appointment online. We look forward to serving you. We have convenient locations in Kissimmee FL, and Orlando FL. We serve patients from Kissimmee FL, Orlando FL, St. Cloud FL, Meadow Woods FL, Buenaventura Lakes FL, Williamsburg FL, Celebration FL, Hunters Creek FL and nearby areas.