Esophagogastroduodenoscopy (EGD) Procedure in Kissimmee, FL, and Orlando, FL
Patients looking to have an esophagogastroduodenoscopy performed may do so at Advanced Gastroenterology of Central Florida (AGCF). For more information, 

call us

 or 

schedule an appointment

 online. We have 

convenient locations

 in Kissimmee FL, and Orlando FL.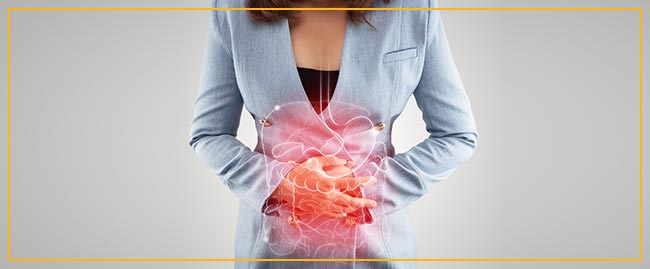 Table of Content:
What is Esophagogastroduodenoscopy?
Why is an esophagogastroduodenoscopy performed?
What is the difference between endoscopy and esophagogastroduodenoscopy?
What is an EGD used to diagnose?
What is Esophagogastroduodenoscopy?

Esophagogastroduodenoscopy (EGD) is a procedure where your doctor examines the linings of your esophagus, stomach, and duodenum with an endoscope. A muscular tube connecting your throat and stomach is the esophagus. Small intestines are made up of several sections, including the duodenum.

A medical examiner uses an endoscope to examine the inside of your body during an EGD test. On the end of a long, flexible tube is a small, lighted camera.

The endoscope is passed down your throat, through your esophagus (swallowing tube), and into your stomach after you've been given medication to make you comfortable. An esophagus, stomach, and duodenum (small intestine's upper part) are pictured on a computer screen.
Why is an esophagogastroduodenoscopy performed?

EGDs are primarily diagnostic procedures, but they can also be used therapeutically to treat problems identified during the exam. If you are experiencing symptoms related to your upper GI tract, your doctor might recommend an EGD test. By using an endoscope, you can see the color and texture of the inner lining of your upper GI tract, as well as any abnormal growths or textures. As a result, doctors can perform small procedures during the exam with sufficient visibility and access.
What is the difference between endoscopy and esophagogastroduodenoscopy?

Endoscopy procedures can take many forms. Esophagogastroduodenoscopy is one of them. Endoscopies examine different parts of the body using the same tool – the endoscope. To describe the different parts of the body they are examining, the exams are named differently.

Healthcare providers sometimes refer to the esophagus, stomach, and duodenum as the upper gastrointestinal tract (GI). The endoscope can reach this part of your digestive system from the top down. Upper endoscopies are sometimes called EGDs.
What is an EGD used to diagnose?

There are times when everyone gets a stomachache. Getting hit by a stomach bug or overindulging in food can sometimes explain the problem. A gastroenterologist may recommend an upper GI endoscopy if you have persistent stomach aches accompanied by other troubling symptoms.

A gastroduodenoscopy (esophagogastroduodenoscopy) uses an endoscope to take pictures of the esophagus, stomach, and duodenum to diagnose upper gastrointestinal tract problems.

There is a light and camera attached to the end of the endoscope, which is a long, thin, flexible tube. Your doctor inserts the tube through your mouth while you're under sedation. Afterward, the scope is pushed along the GI tract, capturing video images that are projected onto a computer in the exam room for the doctor to review.

A gastroenterologist may perform the procedure if you are experiencing difficulty swallowing, unplanned weight loss, or upper abdominal or chest pain unrelated to heart issues. An esophagogastroduodenoscopy may also be ordered if you are displaying symptoms of persistent vomiting, persistent heartburn, or blood in the GI tract.

This procedure can diagnose a wide range of conditions including GERD – (gastroesophageal reflux disease), ulcers and their accompanying redness and swelling, blocked or narrowed tissue, and benign or malignant tumors. Increased vein size in esophageal tissue, tissue damage from ingesting dangerous chemicals like detergents or other cleaning agents, hiatal hernia, which is when the stomach moves up into the esophagus, and celiac disease, an autoimmune disease where the body reacts to food containing gluten can be diagnosed. It can also be used to identify infections in the upper GI tract. It is not only used to diagnose problems in the upper GI tract that can be diagnosed with an EGD. There are a number of different problems that can be corrected through the use of specialized tools that the gastroenterologist can attach to the scope. We serve patients from Kissimmee FL, Orlando FL, St. Cloud FL, Meadow Woods FL, Celebration FL, Buenaventura Lakes FL, Williamsburg FL, and Hunters Creek FL.