Gastrointestinal Bleeding Treatment Specialist in Kissimmee FL, and Orlando, FL
Gastrointestinal bleeding happens when blood is lost from any of the organs in your digestive system. It may happen in any part of the GI tract that extends from your mouth to your anus. GI bleeding symptoms vary depending on the source and severity. You may suffer abdominal cramps, dark-colored diarrhea, or regular-colored poop with blood in it. Vinay Katukuri, MD, a board-certified gastroenterologist at Advanced Gastroenterology of Central Florida, conducts a thorough assessment to detect and treat GI bleeding. For more information, contact us or schedule an appointment online. We have convenient locations in Kissimmee FL, and Orlando FL.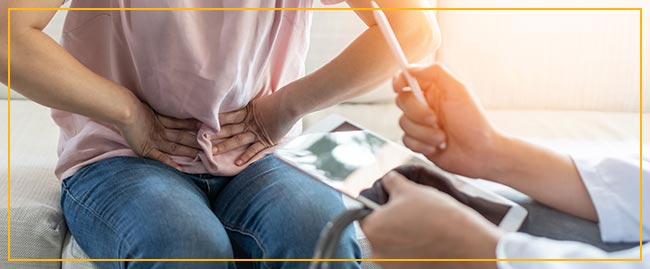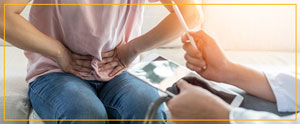 Table of Contents:
What is gastrointestinal bleeding?
What is the most common cause of GI bleeding?
What are the symptoms of gastrointestinal bleeding?
How is gastrointestinal bleeding diagnosed?
How is gastrointestinal bleeding treated?
Gastrointestinal bleeding is a common medical condition that can occur due to various causes. When it is severe, it can be life-threatening and requires immediate medical attention. Advanced Gastroenterology in Kissimmee, FL and Orlando, FL near you offers specialized treatments for GI Bleeding. Our team of experienced gastroenterologists provides the most advanced treatments available for the diagnosis and management of gastrointestinal bleeding.
We use advanced endoscopy techniques to identify the source of the bleed and provide tailored treatments based on the individual needs of our patients. Our physicians evaluate each patient's condition to determine if surgery is necessary or if medications, lifestyle changes, or other treatments can help reduce symptoms and improve overall quality of life.
What is gastrointestinal bleeding?

Gastrointestinal bleeding refers to any bleeding that starts in the gastrointestinal tract, which includes your mouth, esophagus, stomach, small intestine, large intestine, and anus. The bleeding can range from minor to severe and can be either visible to the human eye or less apparent, requiring a diagnostic test to identify. It's a symptom of many different diseases rather than a disease itself.
What is the most common cause of GI bleeding?

The most common cause of GI bleeding varies depending on the location of the bleeding within the gastrointestinal tract. Upper GI bleeding is commonly caused by peptic ulcers, gastritis, or esophageal varices, while lower GI bleeding often results from diverticulosis, hemorrhoids, or colorectal cancer. It is important to note that the causes can be diverse and sometimes multiple factors can contribute to the bleeding.

Other possible causes of GI bleeding may include inflammatory bowel disease (IBD), such as Crohn's disease or ulcerative colitis, as well as trauma from an injury, gastric bypass surgery, blood clotting disorders, certain medications or supplements, alcohol use disorder (AUD), and infection. It is important to consult a healthcare professional if you experience any sign of GI bleeding, as it can be a sign of a potentially serious condition.
What are the symptoms of gastrointestinal bleeding?

Symptoms of gastrointestinal bleeding can range from mild to severe and can present in various ways. Visible signs of GI bleeding could include vomiting blood, black or tarry stool, or bright red blood in the stool. Other less obvious symptoms might include weakness, shortness of breath, abdominal pain, unexplained weight loss, or a change in bowel habits. These symptoms often indicate blood loss and should prompt immediate medical attention.
How is gastrointestinal bleeding diagnosed?

Diagnosing gastrointestinal bleeding usually begins with a thorough medical history and physical examination. Based on the symptoms and initial findings, your doctor may recommend further diagnostic procedures. These can include endoscopies, colonoscopies, capsule endoscopies, or imaging tests. These diagnostic tools allow doctors to visualize the GI tract and often identify the source of the bleed.
How is gastrointestinal bleeding treated?

Treating gastrointestinal bleeding at Advanced Gastroenterology is a patient-centric process that takes into account the underlying cause and severity of the bleeding. Mild cases may be managed with medications and lifestyle modifications while severe or persistent bleeding might require endoscopic procedures to control the bleeding, such as banding or clipping of a bleeding vessel, or coagulation of a bleeding site. In some extreme cases, surgery may be required to control the bleed and prevent future incidents.

If you or a loved one are experiencing symptoms of gastrointestinal bleeding, you don't need to endure it alone. Our dedicated team at Advanced Gastroenterology is here to provide you with the most advanced, personalized treatment options. Ensuring your health and comfort is our top priority. Don't hesitate to reach out to us. Call us or conveniently book an appointment online today for expert consultation and care. Remember, early detection and treatment can make a significant difference. We have convenient locations in Kissimmee FL, and Orlando FL. We serve patients from Kissimmee FL, Orlando FL, St. Cloud FL, Meadow Woods FL, Buenaventura Lakes FL, Williamsburg FL, Celebration FL, Hunters Creek FL and surrounding areas.